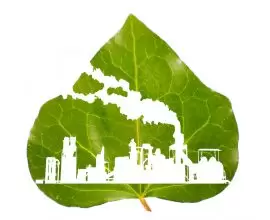 While maintaining its production activities, Mars Otomotiv strives to take all necessary measures to protect natural resources, to minimize waste and to prevent soil, air and water pollution. In addition, it develops applications to minimize risks in occupational health and safety issues and ensures the active participation of all employees in these practices.
Environmental Policy
As Mars Otomotiv our environmental policy is to protect our environment by obeying all laws and regulations to eliminate the negative effects of our production activities and improving our environmental performance continuously  to leave a clean and secure environment for future generations. With an environmentally friendly approach, our company works to minimize the consumption of natural resources and energy and to recycle the wastes at the maximum rate in order to prevent soil, air and water pollution, and in this context, it creates the necessary physical infrastructure.
By the year of 2013, our company started to work on ISO 14001 Environmental Management System and started to implement environmentally friendly practices within this scope.
The basic principles of Mars Otomotiv's environmental policies are as follows:
To take proactive measures in all activities to prevent air, water and soil contamination
To perform that will ensure continuous improvement and development in environmental activities.
To comply with its obligations under applicable national and international laws, environmental laws and orders
To provide protection of natural resources by reducing the use of raw materials and using appropriate technologies that harm the environment in the framework of technical and economic opportunities.
Consider environmental impacts in plant and process design
Improving our environmental management system towards continuous improvement of our environmental performance
Evaluate recycling and re-evaluation alternatives by reducing waste that may occur as a result of production, storage, operation, treatment and maintenance activities
To determine the effects that may cause environmental accidents in advance and to take necessary measures on time and on time
To continuously raise awareness of all employees, suppliers, subcontractors and the community on environmental and occupational health and safety issues and trainings